How to Craft Facebook Posts that Drive Traffic to your Blog
Posted by
Nancy Van Patten

on

January 29, 2018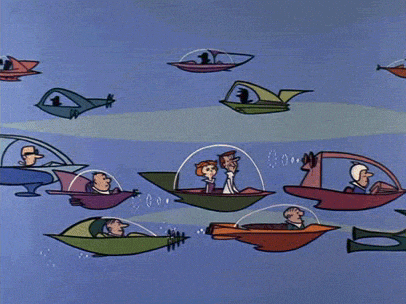 A while back, we shared some tips on how to use the Twitter-verse to drive traffic to your blog. Today, we're going to tell you how to do the same with your brand's Facebook page posts. Here's how to get those "clicks" that lead directly to your site!
Make sure your post has a strong headline, stout text, and a short link.
When you're writing your blog's promotional posts, use words that are actionable.
"Let our blog inspire you…"
"Our list may suprise you…"
"We can teach you to create..."
Actionable words grab the reader's attention. So do numbers.
"We share 5 tips on how-to…"
"Here's our 10 favorite…"
"The 25 best of all time…"
Use the "old" Twitter rule of 140 characters per post for your Facebook blog promo. Short sentences are more actionable, too. You can also ask your audience a question that leads into the information presented in your post.
"Ever wondered where we source our product?"
"Wish you could generate more sales leads?"
"Having trouble with customer service calls?"
And if you've got memorable quotes in your blog post, use them in your promo.
"Dr. Smith explains his retirement: 'Time to hang up the scalpel…' "
" "I love this product!' Our customers review our latest offerings…"
Don't forget to shorten links to your blog posts by using bit.ly.com or Google's link shortener. Short links are easy to share. It also prevents an awkward ending to your FB post; when the character count adds up to over 400 (if you're posting on desk/laptop; it's around 470 characters when you're posting via mobile) the platform will truncate the post. If your post is truncated in the middle of your link, it looks just plain weird. Shortening the link will prevent that from happening.
Make sure your visual is memorable.
Imagery plays an important part in drawing the reader's attention to your post. Your photo, art, or infographic is large and clear. If photography is not your strong suit, hire a professional. If you're using a GIF, less than 20% of the recurring image should be text. This insures that it will pass Facebook image muster. And as recent algorithm changes have shown, video is the best way to increase visibility among your followers. Shoot a quick (15-30 second) video that promotes your blog post on your cell phone and use it for Facebook promo!
Do research on the best times to post your blog promo.
Take a deep dive into the Facebook analytics tools on your Page. The statistics will point you on the best days and times to reach your fans. Schedule your posts accordingly.
We've got lots of great ideas on how to promote your brand via social! Visit our website to learn more, or hit us up on Facebook , Twitter, or Instagram.