How to Establish Your Brand's Social Media Voice
Posted by
Nancy Van Patten

on

January 4, 2018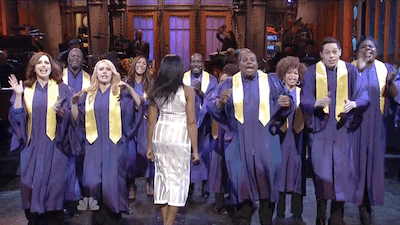 Source
How do you make your brand's marketing materials recognizable and consistent?  Most companies rely on an outstanding logo, memorable imagery, and an attention-getting website. But did you know that a strong social media voice can quickly establish your brand's personality and make it relatable to current (and future) customers? Here are 6 do's and don'ts to consider when you're getting ready to sing to the social media choir:
DO come up with 3 words that describe your company.
Is your brand professional? Quirky? Fun-loving? Come up with 3 words that define your brand's personality and use them as the basis for your social media content. Mine your mission statement and company vision for inspiration.
DON'T talk at your audience.
If your company is B to B focused, you definitely want to establish your brand as a thought leader on social media. That's easy to do with well-written blogs and shared content, but when you're writing original posts and tweets, be careful not to "preach" at your audience. Strike a balance between authority and approachability.
DO an outline of your customer demographic.
Who is your customer? How do they talk? Where do they eat out? Use your market research to refine your customer demographic. That will determine your social media vocabulary.
DON'T use slang or hashtags if it doesn't fit your brand.
We've told you this before: be wary of jumping on trending hashtags. Trends can take sharp turns up or down, and the risk of your brand being associated with something negative is simply not worth the risk. It's the same with slang. If your brand skews young, your content can reflect their vocabulary; but if you're unsure of a word's meaning, triple-check it on sites like Urban Dictionary or ask someone of that generation if you're using the term correctly.
DO ask your employees and customers for feedback.
If your employees interact with your customers in a retail or service setting, get them to tell you what kind of questions your customers are asking. On social media, Instagram and Facebook have established follower polls, so use them as a quick, free way to survey your followers and find what they want to see from your content.
DON'T ignore images and videos.
Your voice isn't just for content. Your Instagram Stories and Facebook Live videos should reflect your brand's voice, too. If you're having a grand opening or launching a new product, it's cool to crow a little! Enthusiasm is catching.
Want more guidance on brand voice via social. Sing out to us on Twitter, Facebook, and Instagram.